This part of the world generates a wealth of art, craft, music, photography and more. You can find details of some of our local artists here. Click on the image to find out more.
Rosemary Bonney is a Dartmoor landscape artist who works with oils, acrylics and mixed media.  She paints at her studio at Hanging Gate, Holne and welcomes visitors by appointment.  Contact details can be found on her website.
Based in Dartmoor, Claudia sings in more than 8 languages and has performed across Europe, UK, Peru and USA as a recitalist and opera soloist.  Claudia is very passionate about taking opera and art song from around the world and especially her native Latin America into smaller communities with her project "Diva on your Doorstep".
JAR is a 4 man Pub Style Band made up of 3 musicians and a banjo player. Playing Skiffle, A capella, Rock 'n Roll, Folk, and lots of songs you know!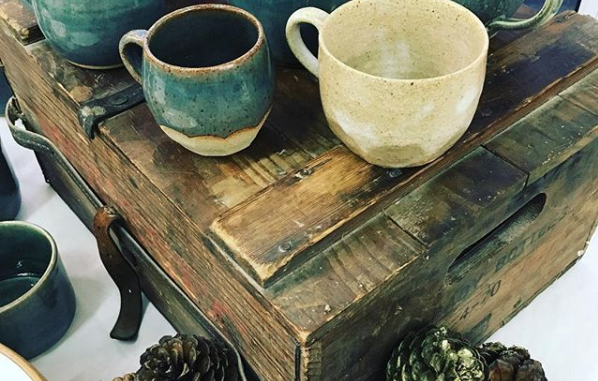 Jodie Crook-Giles is a part-time potter living in Holne and specialising in functional stoneware tableware.