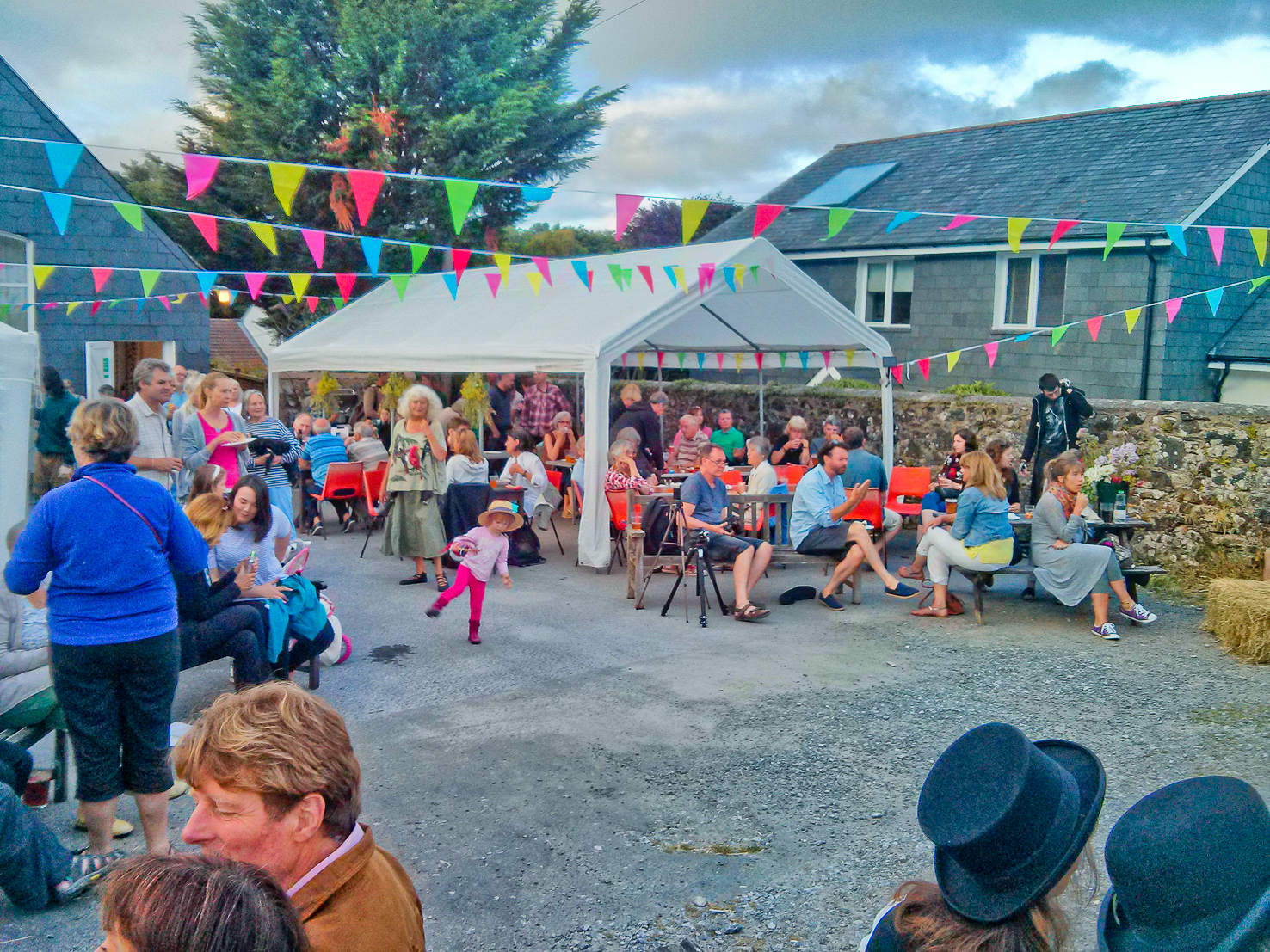 HOLNE REVEL 2018
Saturday 28th July, Holne village hall
Come and join the community Revel revival, 6pm till late!
There will be bands, a bar, food and dancing - all are welcome!
Entry: Free
Hog roast bap, or vegetarian option  £7
Buy a food ticket in advance from Holne shop, and get a free drink at the Revel! £7
*********************************************************************
Village revels, held widely across Dartmoor up to the end of the 19th
century, were the labourers' principal holidays with libations of cider
no doubt leading to the merriment. Dancing, foot-racing, wrestling,
skittles and possibly a bit of 'cudgelling' were common amongst the
revellers.
Holne Revel has various stories attached. According to one record of
1889 "the ancient village revel is still kept up, for on old mid-summer
day a ram, provided by subscription, is roasted whole on Greendown
Common".
Another source places the festivities in Ploy (Play) Park in May.
The most frequently told story connected to Holne Revel concerns the
last house to be built on the moor by virtue of a land grab: Jolly Lane
Cott in Hexworthy. Up to the early 1800s anyone who could build a house
and have a fire burning in the hearth within a day could claim
squatters' rights.
So let's gather, and build a house of renewed traditions to celebrate
the Village of Holne.